Burnaby Lake Regional Park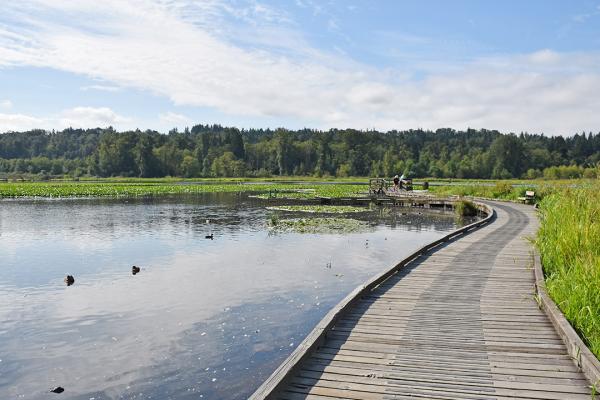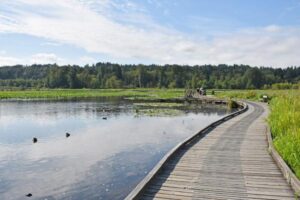 Burnaby Lake is located in Burnaby, British Columbia. The lake is a fresh water lake that is a popular place to visit for a number of different activities. In addition to the lake, Burnaby Lake Regional Park has several hiking and biking trails that are perfect for both families and individuals looking for a relaxing day outdoors.
Burnaby lake is a great location to see a variety of wildlife. From dragonflies to birds, there is a wide variety of species found on the shores of the lake. You can also catch a glimpse of the lake from a bird's eye view at the viewing tower. There is also an off leash dog park for pet owners.
Visitors can enjoy a variety of activities at Burnaby Lake, including non-motorized boating, kayaking and rowing. These are activities that are easy to do at the park, even for those who aren't as experienced. It's also worth checking out the Burnaby Lake Nature House, which features an outdoor butterfly garden, a nature display and an area where children can play games and learn about local natural history.
Aside from the lake, the park has a sports complex, which includes a dock and boat launch. This is an ideal spot for people who are interested in watching the many fish, ducks and other types of birds that call the lake home. Moreover, there are playgrounds and green space. If you want to go hiking, there are many trail options, including a 10-km loop.
For people who aren't keen on cycling, the park has a few designated horseback riding trails. Many of these trails are accessible, making them great for kids and wheelchair users. They're also easy to navigate, so it's not difficult to find a trail that suits you.
One of the more interesting sights in Burnaby Lake is Piper's Spit. The park has a trail that leads to the spit. When you reach the spit, you can take a short side path to the tower, which offers a breathtaking view of the lake. Also, you can use the trail to make a loop around the lake, which is just under 10km.
On the south side of the lake, freeway traffic can be a bit loud, but the sound is usually reduced when the leaves are back in the trees. If you're planning to hike, check out the maps at the park's entrance.
For those who like birdwatching, the Burnaby Lake Nature House is a great place to start. You can learn about the history of the park and the local natural history, as well as get a closer look at the many species of flora and fauna. Children will also enjoy the outdoor butterfly garden and the discovery boxes.
Another popular activity is canoeing. There are two trails, one of which is designated for paddlers and the other of which is open for everyone. However, there are no motorized vehicles allowed on these trails. Depending on the time of year, you can find signs advising you of potential wildlife hazards.